Services
Neuropsychological Services
In his private practice and as consultant to neurologists, psychiatrists, physiatrists, and general physicians at Northwestern Memorial Hospital; The Chicago Institute of Neurosurgery and NeuroReseach; the Rehabilitation Institute of Chicago; and the Diamond Headache Clinic of St. Joseph Hospital, Dr. Pasulka has undertaken neuropsychological evaluations with individuals with various known or suspected neurological diagnoses, including Alzheimer's Disease and other dementias: hydrocephalus: brain tumors; multiple sclerosis; Parkinson's Disease; traumatic brain injury; migraines and other chronic headaches; cerebral palsy; and spina bifida. He has taught courses and supervised students in neuropsychology at Northwestern University Medical School, Illinois Masonic Medical Center, The Illinois School of Professional Psychology, and LaRabida Children's Hospital.
Developmental Evaluation & Treatment
In his private practice and as consultant to the Children's Habilitation Center , the University of Illinois Medical Center, and the Illinois Center for Rehabilitation and Education, Dr. Pasulka has undertaken psychological, developmental, and behavioral evaluation and therapy of children with various developmental difficulties, including Attention-Deficit/Hyperactivity Disorder; learning disabilities; Autism Spectrum Disorders; Pervasive Developmental Delay; cerebral palsy; and spina bifida. In this context he works with families, therapists, and school personnel to assist in addressing emotional, behavioral, and learning difficulties associated with these conditions.
Forensic Services
Dr. Pasulka has offered case review and consultation, evaluation, deposition, and court testimony in juvenile and adult matters in federal court, and in state courts in Illinois, Indiana, Wisconsin, Missouri, California, and Arkansas, in civil and criminal proceedings, as expert for plaintiff, defense, and prosecution. He has offered opinions related to Traumatic Brain Injury, Posttraumatic Stress Disorder, Sexual Harassment, Fitness to stand trial, capacity to comprehend and appreciate Miranda Rights, motions for downward departure of sentence, Extended Jurisdiction, Automatic Transfer, and Atkins hearings. He has consulted with the United States Attorney, The Corporation Counsel of the City of Chicago, The Bluhmberg Legal Clinic of Northwestern University Law School, and many private attorneys.
Psychological Services
Dr. Pasulka offers psychological services for evaluation and treatment of depression, anxiety, and adjustment difficulties. He also works with children and families with concerns about difficult behaviors.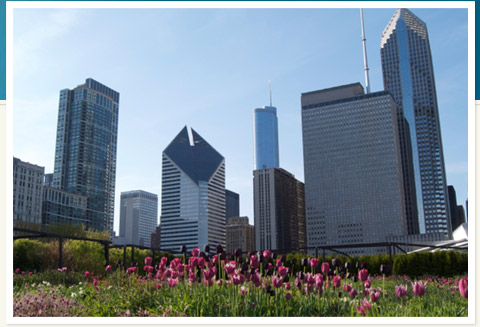 Credentials
Paul Pasulka, Ph.D.
Licensed Clinical Psychologist
Illinois License # 071-003338
Insurance Info
Dr. Pasulka is a preferred provider for many insurance plans. Information regarding insurance coverage can be obtained by contacting the office.